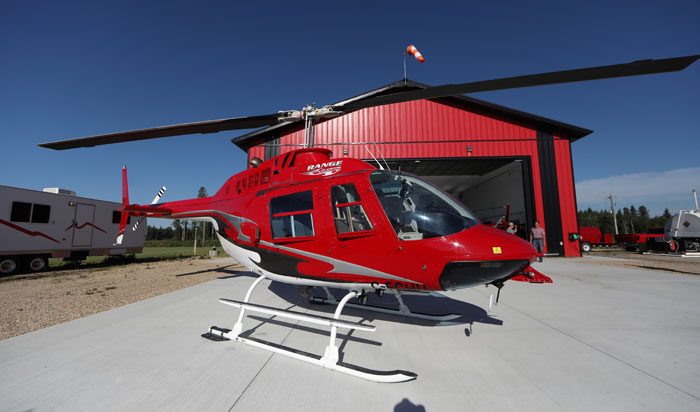 The Bell 206B is a light weight, single engine, passenger helicopter with a RR 250 C-20B turbine engine.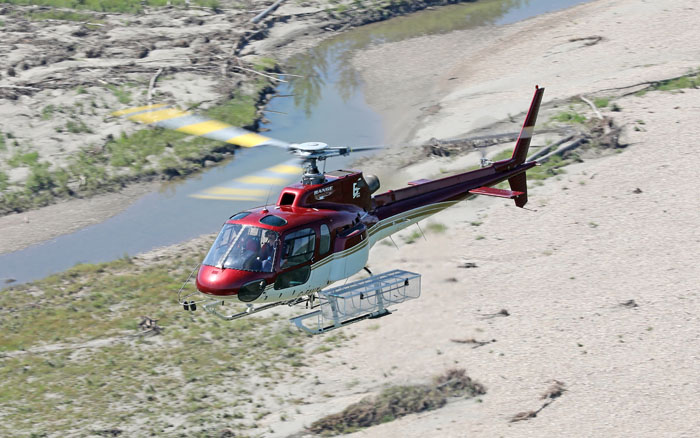 The AS350 B2 is a lightweight single engine 5 seat helicopter equipped with a Arriel 1B turbine engine.
Learn More…
RH's aircraft can arrive equipped with the following value added auxiliary equipment and configuration.
Satellite tracking on all aircraft supplied
Portable 24 volt fuel system with each helicopter
Fire Extinguisher and First Aid Kit installed in all helicopters
David Clarke headsets with intercom isolation switch capabilities
406 MHz ELT installed as per Transport Canada regulations
All covers and required plugs provided for each helicopter type
All ancillary support gear required for adverse weather operations will be supplied
Complete survival kit for each applicable aircraft
Single or dual remote hook
Bambi Bucket
All required sling gear
Fuel Test Kit
Approved stretcher kit